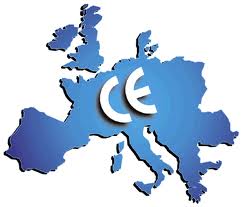 MEDICAL DEVICES DIRECTIVE 93/42/CEE of 06/14/93
A. CE MARKING APPLICATION
For application of CE marking on medical devices, companies should complete a technical dossier containing following information:
– manufacturing methods;
– descriptions and explanations necessary to understand product working;
– results of carried out checks, etc..;
– test reports;
– labeling and instructions for use;
– checks during input provision;
– final checks on acceptance;
– clinical validation;
– control's description of production and packaging environmental conditions (sterile devices or device intended for sterilization before use)
– traceability of product;
– validation of sterilization process (for sterile devices).
B. CONSULTING PROCEDURE
Qua.Ser. Ltd asks for information to Companies to compile a first draft of technical file. A manager of Qua.Ser. Ltd visits the Companies to acquire necessary information to final draft of the dossier. Finally it delivers the registration to Ministry of Health. If medical device does not fall in non-sterile I Class, it requires delivery of technical dossier and Quality Assurance Manual for Notified Authority.
The Notified Authority, with Companies representative and the manager of Qua.Ser. Ltd. discuss on technical contents of file. Any non-compliance found by Notified Body will be reviewed by Qua.Ser. Ltd without any charge to the Customer Company.
Assessment visit by Notified Body Inspector at establishments of production, with assistance of Qua.Ser. Ltd.
Ogni eventuale Non Conformità riscontrata dall'Ente Notificato sarà revisionata dalla Qua.Ser. S.r.l. senza alcun onere per la Ditta Committente.
Issue of Certificate and CE Marking.