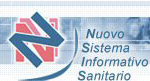 Qua.Ser. Ltd provides service on behalf of manufacturer or European Representative, for arrangement of "single" device in New Health Information System (NHIS) held by Ministry of Health until they are published in the Directory.
Ministerial Decree of February 20, 2007 imposes an obligation to proceed with registration of medical devices in the database of Ministry of Health, with exception of devices, medical devices and in vitro diagnostic devices intended for clinical investigations.
Concurrently with registration and enrollment in register of device, a number is given to offer new products to the National Health Service.
Until 04/30/2009, those Companies that in past have made notification of their products to Ministry of Health, as provided in Art. 13 of Legislative Decree no. N.46 of 1997, should ensure registration in Register of Medical Devices.
Registration must be made by manufacturer or authorized representative or by marketing responsible for those devices that are imported from countries outside EU, or by a person delegated by one of above figures.
To register devices, as well as in database even in Directory of Medical Devices that can be provided to National Health Service, Companies need to provide for payment of 100 €.