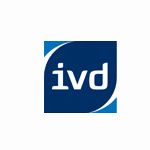 Medical device advertising for in vitro diagnostic (IVD) addressed to public (called "health advertising") has been subject to authorization by the Ministry of Health with implementation of Legislative Decree No 219 of 24/04/2006 "Implementation of Directive 2001/83/EC (and subsequent amending directives) on Community code on medicinal products for human use and Directive 2003/94/EC". In particular, advertising of IVD is expected to Title VIII (Advertisement), Art. 118, paragraph 14 of aforesaid decree.
Companies can make health advertising, after asking for permission, if IVD are used without prescription or assistance from medical personnel or other healthcare professional. For latter it is forbidden to advertise to public.
Assistance provided by Qua.Ser. Ltd to the client for health advertising consists of following activities:
preparation of all necessary documentation;
providing detailed instructions for necessary payments;
recommendation of any changes to advertising;
delivery of documents to Ministry of Health;
assistance to Ministry of Health if requested.